Centenary celebration
---
Kleeneze-Koti staff celebrated 100 years since the Kleen-e-ze Brush Company was founded in May 1923. To mark 100 years of brush making in Bristol, the Company invited 100 customers, suppliers and former employees to join them in a celebration cream tea – Ship shape and 'bristle' fashion.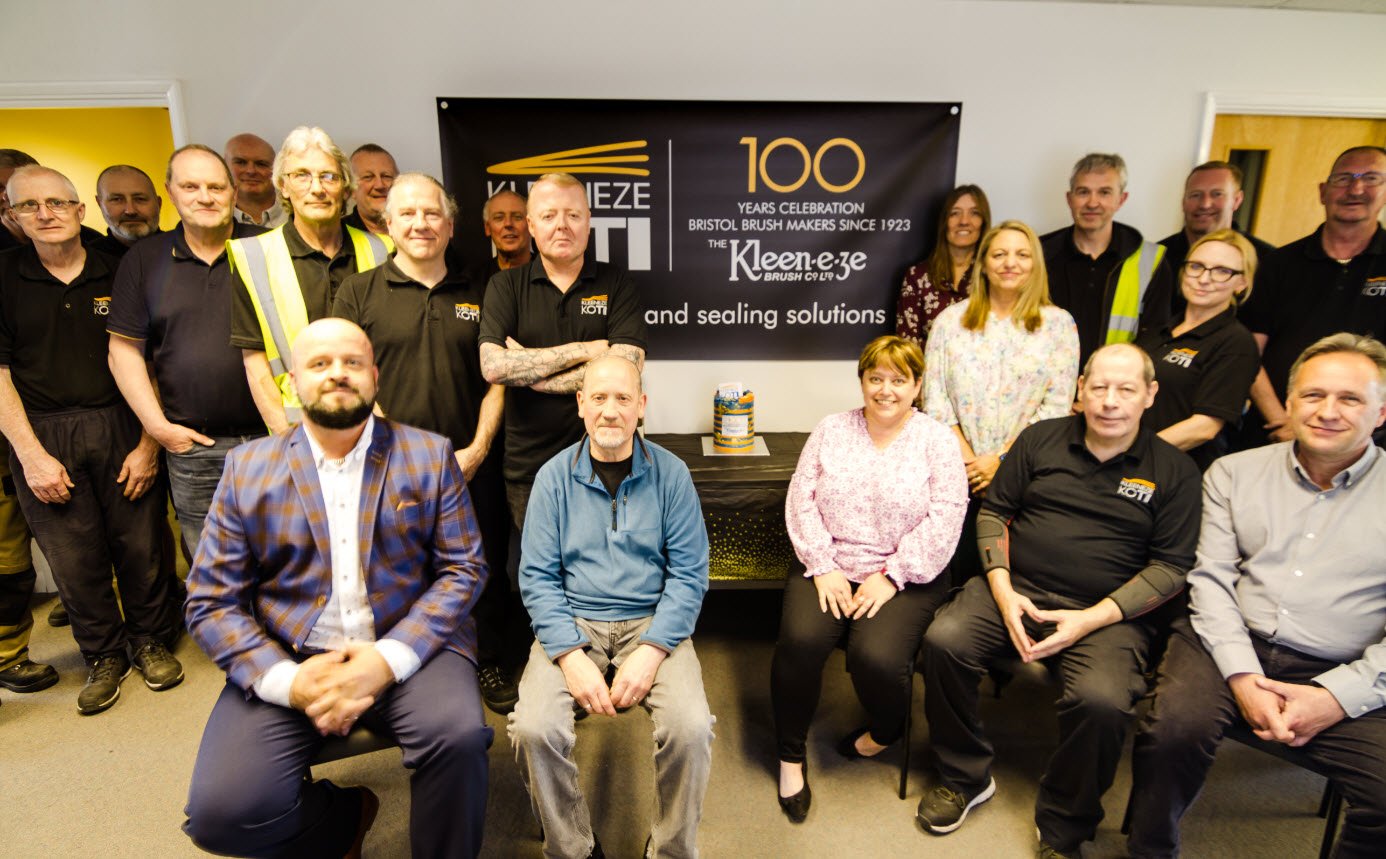 Kleeneze moved from its original premises in Whitehall, Bristol, to Hanham in 1928, and brush making has remained very much part of the local landscape. Kleeneze-Koti – part of KOTI Industrial and Technical Brushes based in the Netherlands – is Europe's leading brush strip manufacturer, providing brush strip and sealing solutions for all areas of industry from agriculture to aerospace, and energy conservation to escalator safety.
Thanks to all our customers, suppliers, and staff – both current and former. Here's to the next 100 years…!
---