Download our new Brush Strip and Sealing Solutions brochure
---
We are pleased to present our new 'Brush Strip and Sealing Solutions' brochure packed full of design ideas to solve any type of sealing application. Whether you need something from our extensive standard Superseal brush strip range or our complete design and manufacture service, we have it covered.
Kleeneze-Koti Limited is the UK's original and leading manufacturer of brush strip products. Because we focus entirely on brush strip, we have built up unrivalled knowledge and expertise that enables us to provide creative solutions across commercial, domestic and industrial applications.
Available for next day delivery, Superseal is the original and most extensive range of brush strip in the UK. If you need something slightly different, we offer custom lengths, brush heights, fixing holes and a range of anodised or painted carrier finishes quickly and conveniently.
For more bespoke solutions, our Customer Service Team is on hand to offer expert support and advice in the design of brush strip to virtually any shape of size, using a comprehensive range of materials to suit your application. With quality systems approved to ISO9001 our products are approved for use with military, transport and public authorities worldwide.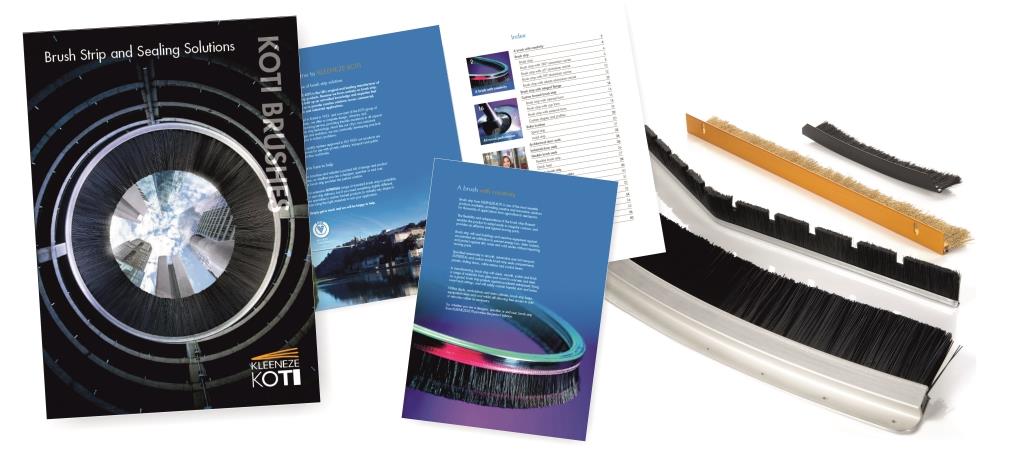 If you need any further information on which brush is right for your application or would like to see a sample, simply get in touch and we will be happy to help.
            T: +44 (0)117 958 2450
            E: sales@ksl.uk.com
---